Articles & News about Furnishings
Transform Your Winter Porch

2013-05-30
After the holidays, many people forget about their decor and just leave it up for the rest of winter. It may be because they are simply not up for "redesigning" the whole space. Your porch only needs a few changes to transform it from Holiday Cheer to Winter Chic. Here are a few tips: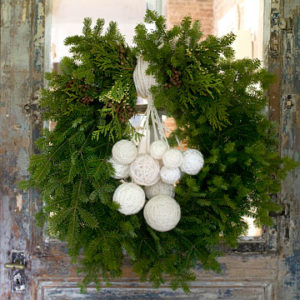 Take out the holiday colors and go for a winter theme.Red and green are a dead giveaway to Christmas decor. Make it more seasonal by removing most of the red and green combinations and leaving the whites and greens. For example, an evergreen wreath can still be left behind for the rest of winter, but you may want to take out the red bow and top the wreath with more pinecones. Changing up your colors to icy white, deep purples and navy blues is much more season-friendly than the red, white and gold you started with on Christmas.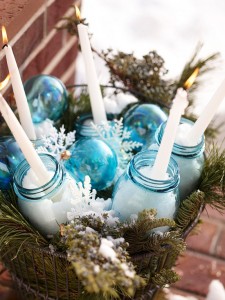 Make it about the weather.If you live in an area where snow doesn't fall, a spray of artificial snow on your porch can make the winter theme more attuned. Please don't go overboard and make the space look as though it was caught a snowstorm, though. You can also hang paper or cloth snowflake doilies from the beams or place glass icicles in a clear jar. If you have an old pair of ice skates, place them by the door or the steps.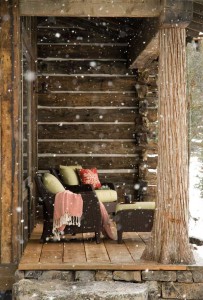 Warm it up.Beautiful blankets and throws are not only aesthetically pleasing but also serve a double purpose: you and your guests can wrap yourselves in them when it gets chilly. They make a cozy ambience and perfect for sipping a cup of hot cocoa topped with marshmallows.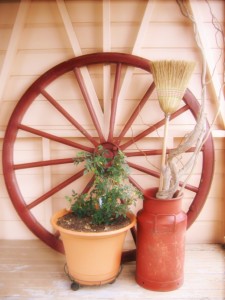 Find the beauty of the old and make it new.Items in your attic or basement can make your porch more personal. Take out old wagons that your children have grown out of, stack a bunch of firewood on it and make it seem like your first defense against the cold. Unused items in storage like buckets, brooms, and other items that look aged make for attractive decorative elements to warm the space up.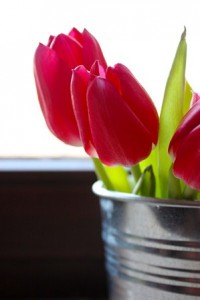 Use natural elements.Bring in the beauty of nature even in the harsh conditions of the season. Pots of winter flowers scattered around the area bring color and a wonderful scent. For those who do not have a green thumb, plastic alternatives are available at design stores and need no maintenance. Decorative dried branches swooping from long pots or vases are ideal for flanking the front doors.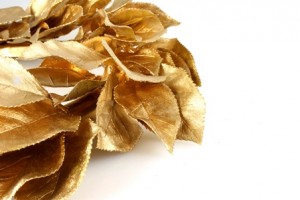 Brush on a touch of metal.Gold, silver, bronze and copper make a dramatic accent for the porch. Dip winter gourds in a coating of gold paint and group them next to the porch steps. Brush your wreaths with a hint of copper around the edges to make them more luxurious. You can also try placing golden artificial apples in a basket.
Redecorating the porch after the Christmas season is easier than you think. With these ideas in mind, your porch will look inviting not only during the holidays but throughout the winter.